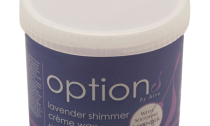 I recommend waxing for people who don't want to be bothered with shaving their legs or  for those people on the hairier side or even those with darker coarser hairs.
Waxing is perfect for keeping bikini lines in order, and also gives your legs a smoother look and feel, once the redness has gone down and also lasts much longer than shaving.
For my waxing treatments, I use Hive Lavender creme wax, which is regarded as some of the best wax in the industry. Hive creme wax is made from high quality ingredients to ensure excellent and consistent results and it lives up to it's promise which is why I keep using it year after year.
This soothing product results in an excellent & consistent finish to your waxing treatment.
After you have had a few waxing treatments, you'll notice results, because I won't catch all the hairs the first time due to the differences in length.
Never shave in between waxing either.
After many wax treatments you'll notice the hairs are finer and there's less of them, and you'll be able to come for waxing when the hairs are only short as they'll be fine enough to get lifted by the wax.
Waxing Treatments Offered:
½ Leg Wax – £10
¾ Leg Wax – £15
Full Leg Wax – £20
Underarm, Bikini or Lip Wax – £5
Waxing Tips and Tricks
Here are some tips and tricks that may help you with your whole leg waxing experience.
Avoid using beauty products on the newly waxed area (for 24 hours after the waxing), as the ingredients within the product could react with the delicate skin pores and cause irritation.
After waxing and for a few days after, it is recommended that loose fitting clothing is worn to prevent rubbing or irritation to the area that has been waxed.
 Regularly exfoliate your legs using a body scrub to reduce the risk of ingrown hairs occurring.